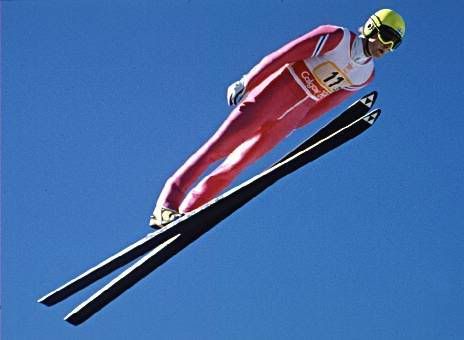 A few nights ago we were sitting watching TV. As the Olympic trials have been televised as of late, they seem to have sparked a few humorous moments as we grasp for the names of obscure sports. The recounting of the following conversation will most likely land me a spot on the Olympic "Sleeping on the Sofa" team.
Amy: "Hey, I have a question."
Amy: "What is that sport where they go down a hill on skis and then they jump?"
Jim: "Uh, you mean Ski Jumping?"
Maybe this conversation isn't funny to anybody except us, but I got a big kick out of it and I have been teasing my wife unmercifully ever since.
I have to say though, this incident reminds me of my lovely sister April. She's been known to have a few moments like this of her own.... I guess Amy REALLY fits in with our family!