Glacier National Park!!

Words cannot express the awesome.

This last week we were lucky enough to get a visit from Aunt Suzanne, Uncle Jim, and our cousin Grant. They flew all the way from New York to visit us and to take a trip to fabulous Glacier National Park. We were overjoyed to see them, as they are some of our favorite people on the planet!
If you have never been to Glacier, I express my condolences. It is absolutely BEAUTIFUL!! This trip was fairly short, but we packed a ton of stuff into those four days. The weather was beautiful, the views were exquisite, the lodgings were comfortable, and even the food we ate was splendid (although we don't recommend the fresh whitefish au blanc beurre at the local diner in West Glacier - the sous chef must have been off that day). Anyhow, I'll let the pics do the talkin'.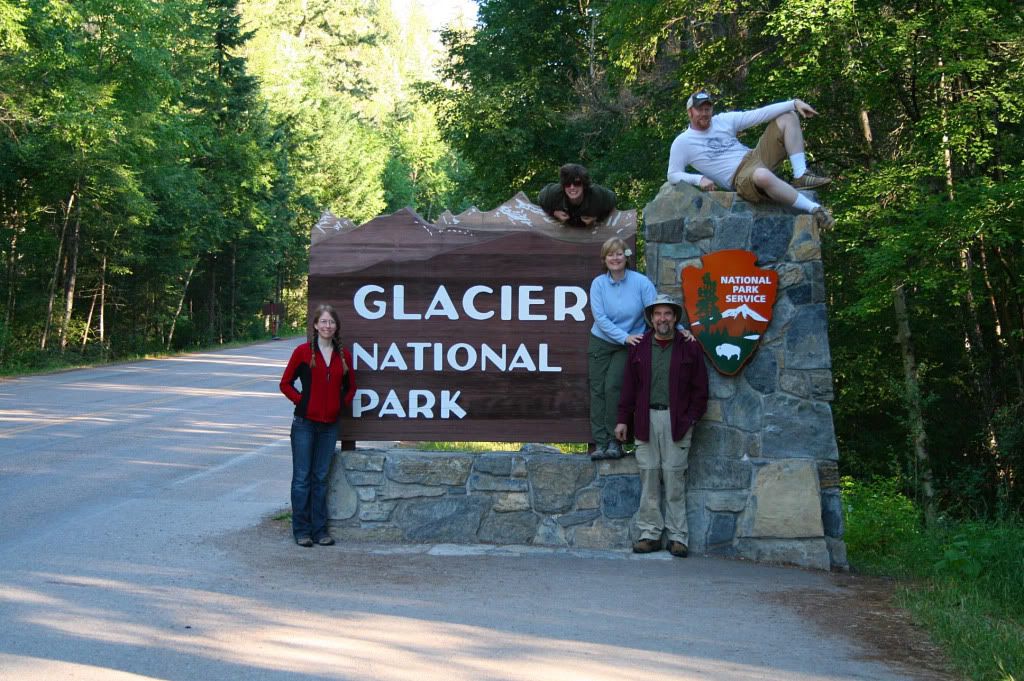 Here we are, just outside of Glacier Nat'l Park!! Can you believe they let this ragged bunch through the gates?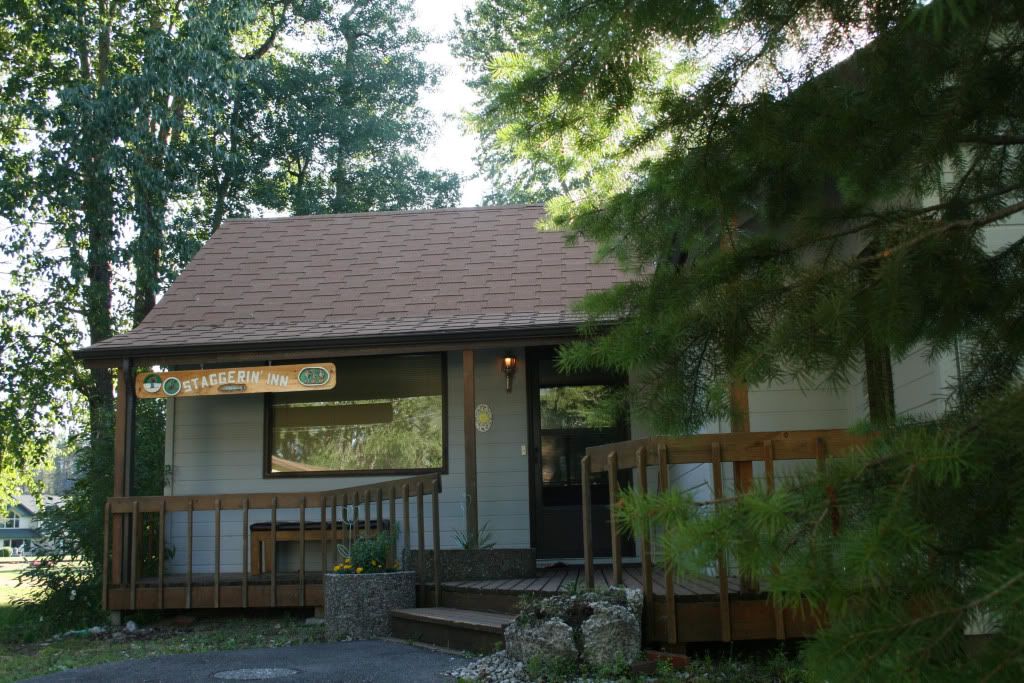 Home sweet home!! The "Staggerin' Inn" was a fantastic place to stay, despite the flagrant use of puns exhibited in it's colorful name.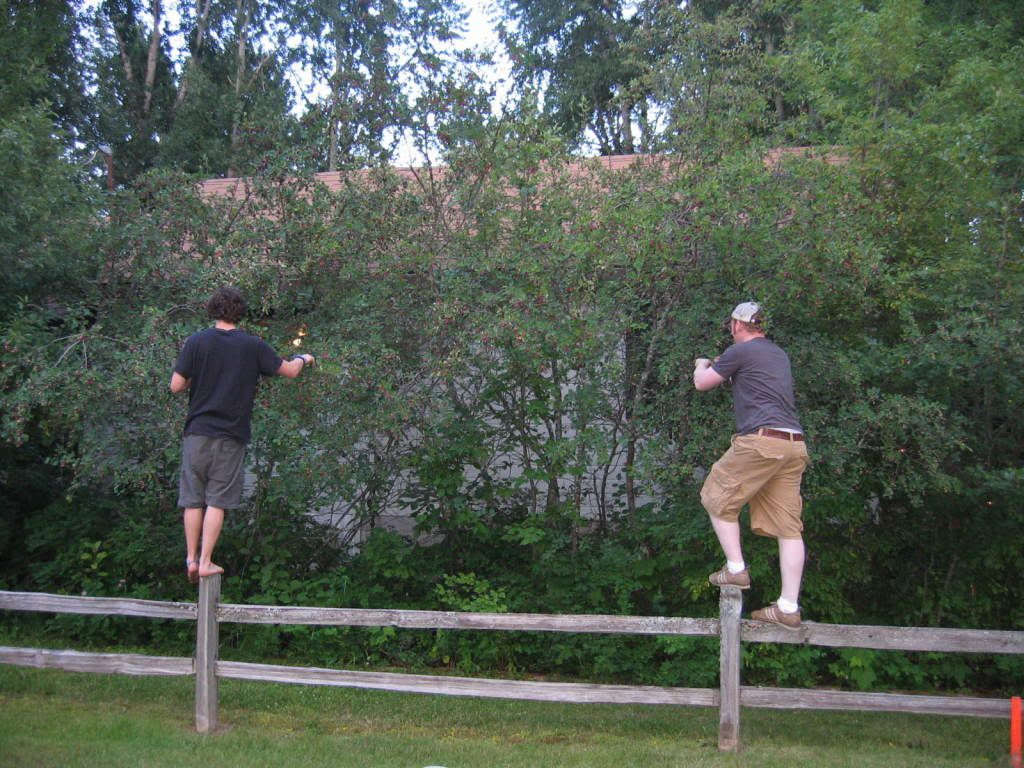 Berry pickin' fools. Grant and Jim decided to reach for the good stuff rather than settling for 'low hanging fruit'. Check out Grant's nimbleness - he actually stood like that for about ten minutes straight. True to form, Jim fell off the fence every 60 seconds.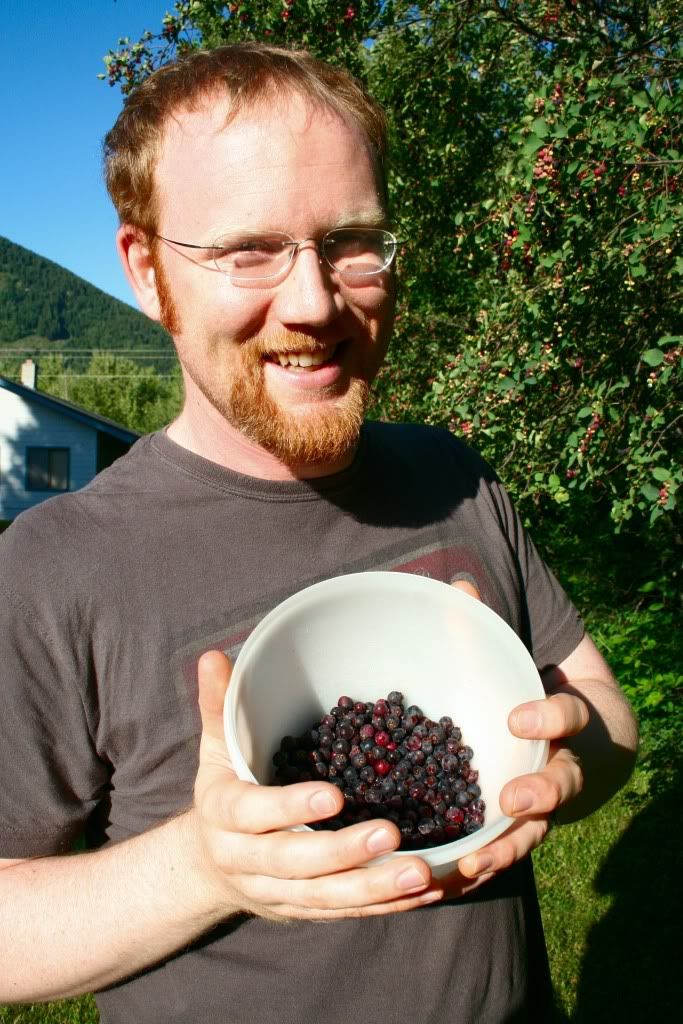 What could be better than fresh picked berries to sprinkle on your cereal at breakfast time?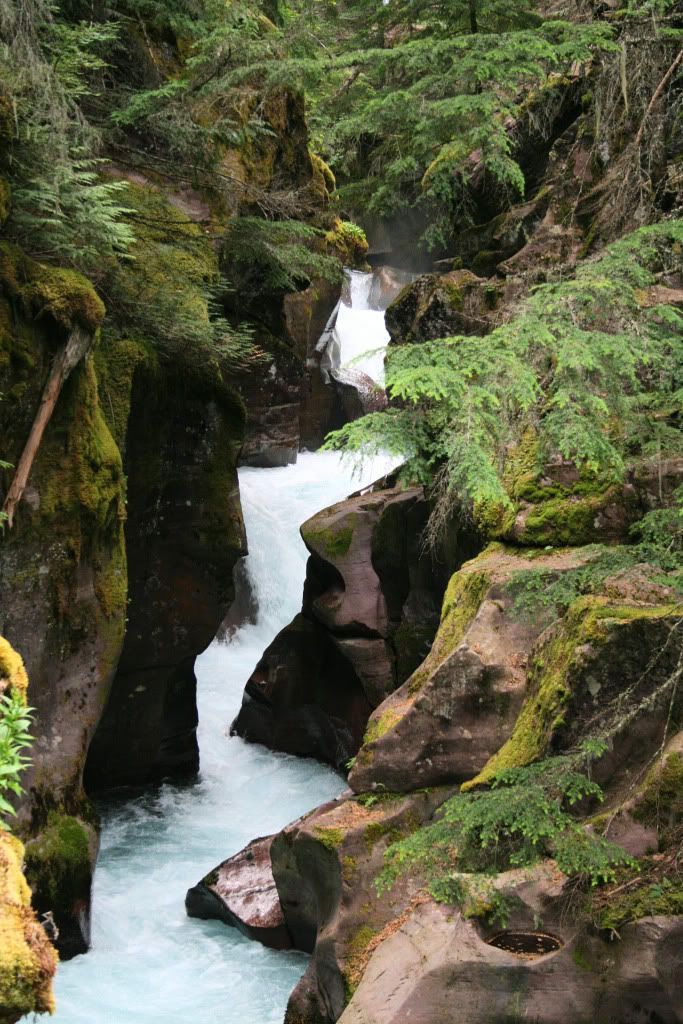 The beautiful falls along the Trail of the Cedars
Some ferocious local wildlife along the Trail of the Cedars. Do NOT feed the animals!!
After a rousing hike, the group paused for a delicious (and nutritious) lunch by Avalanche Lake. This picture was taken just inches from the spot where we saw an unidentified snake several minutes earlier. Thankfully, the Snake Gods were smiling on us that day, and the snake didn't steal anybody's sandwich.
A magical cascade by the Avalanche Lake. It's so magical that Unicorns come from far and wide to drink from it's crystal clear waters.
Uncle Jim and Amy enjoy a cool, refreshing beverage after a long day of hiking.
On the second day, we got stuck waiting for construction for 25 minutes. However, there's ALWAYS something to climb on around here, so nobody got bored.
This is the place where we got stuck for 25 minutes - it was such a boring, ugly place to be stuck - if you don't believe me just look at the picture we took!!
Here we are hiking up to the Hidden Lake - we hiked in the snow uphill both ways!! You kids have it EASY these days!!
Speaking of
kids
, we saw the cutest baby mountain goat hanging out with it's momma along the trail to Hidden Lake. It was really cute and fuzzy, and even the burliest lumberjacks among us said, "Ooooooh - isn't he CUTE!!"
Okay, let me just say that Photoshop is AWESOME. This fantastic panoramic view was actually four pictures taken by Amy that we stiched together and color corrected in Photoshop. The program actually has a tool that does this for you and we think it did one heck of a job!!
With all of that Majesty just lying around, we figured we needed to get a group shot next to it.
The Mountain Goat says, "I'll show YOU majestic!"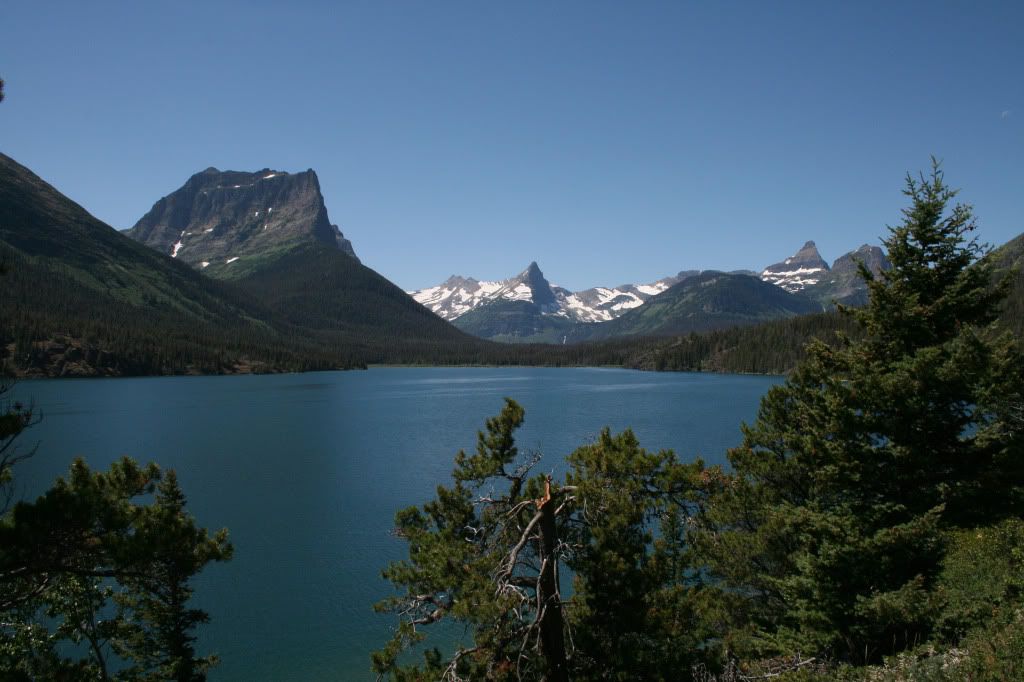 Further on down the road: An overlook of Saint Mary Lake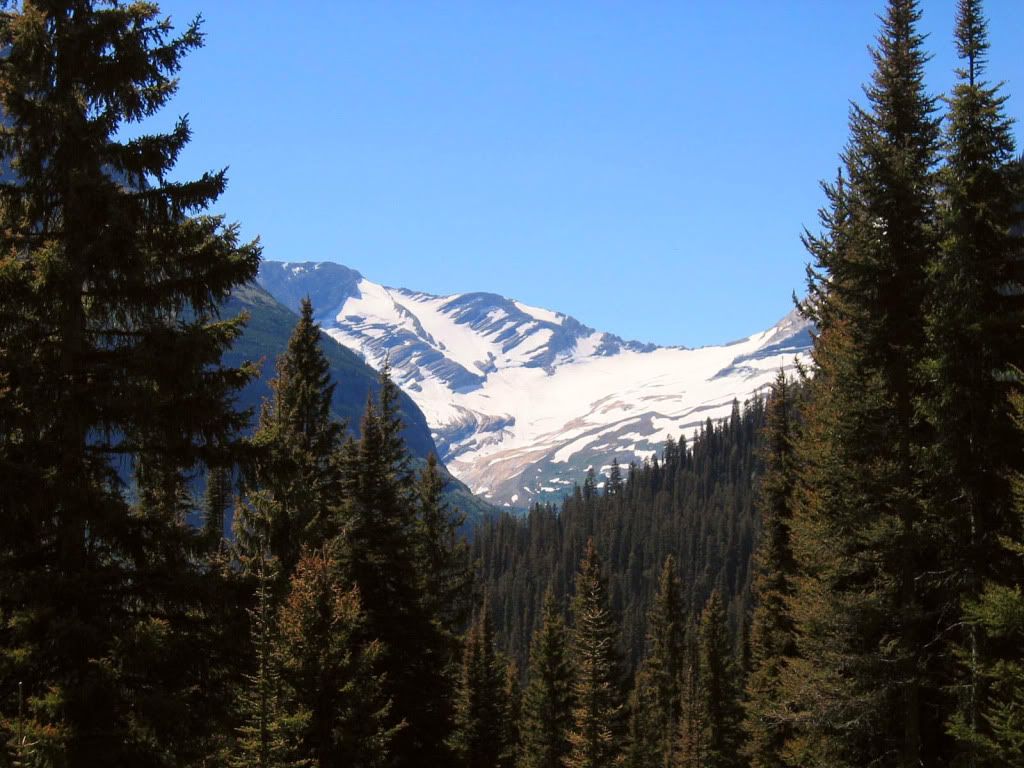 And FINALLY.........
What would a trip to Glacier Nat'l Park be without a picture of a real live glacier? This is a shot of Jackson Glacier, which is, ironically, one of the only actual glaciers you can see from the road.
This trip was the best trip we have been on in many years - thanks again to Uncle Jim, Aunt Suzanne and Grant for coming to see us and making this happen!!!