Okay, this post is a little out of sync, but we had too many pics and stories from our trip to Utah to show and tell them all at once. On the way home from Utah, we spent a few days in Idaho falls to visit with Amy's Grandma and here Aunt, Uncle, and cousin.

While we were down there we decided to make a little trip to a place that is simply called "Bear World" This is a great little animal refuge north of Idaho falls. They have bears, elk, a rare albino elk, baby bear cubs, and a petting zoo.
To see most of the animals, you drive your car right through their paddocks. The bears walk right across the road in front of the cars and there are no fences between you and them. The park staff reminds you, in a loud and repetitive fashion , to keep you windows rolled up at all times.
However, despite the admonishment of the staff to keep your windows up and don't feed the bears, you can pay to ride around in a big truck and throw hunks of meat at the bears instead!!
We didn't do this, but the bears really love that truck. We just happened to be right behind it in our small, low to the ground car, with rolled up windows and no meat.
Greeeeaaaaaat
!!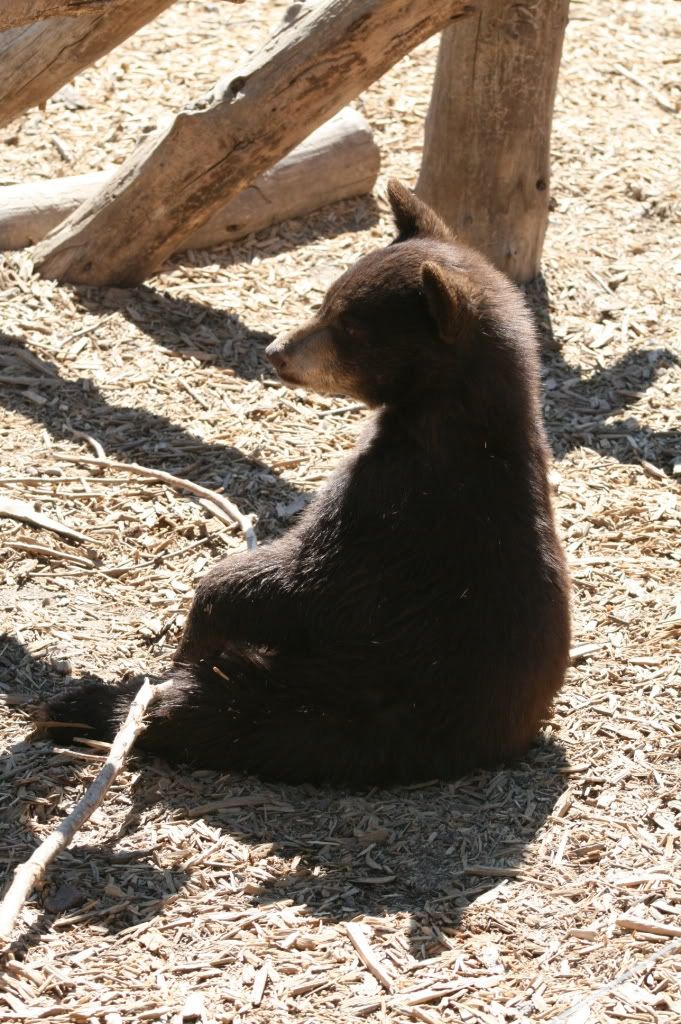 The baby bear cubs are REALLY cute, and they run around and wrestle
and
climb on things. They MUST be boys. The one in this picture loved to play with a stick.
I just loved the baby fawns. I nearly had my Man Card revoked for making silly voices and cooing at the baby deer. If you have never touched a deer, the grown ones have fairly coarse fur. The baby fawn was the opposite - its fur was wonderfully soft.
More animals from the petting zoo - clockwise we have some goats, a ginormous rooster, turkey, a guinea hen, a midget (Bantam) Rooster, and a tiny baby duckling. The midget rooster was really funny - he seemed to think he was ten feet tall and bulletproof. He had one heck of a strut on him for a creature that stands about 8 inches tall.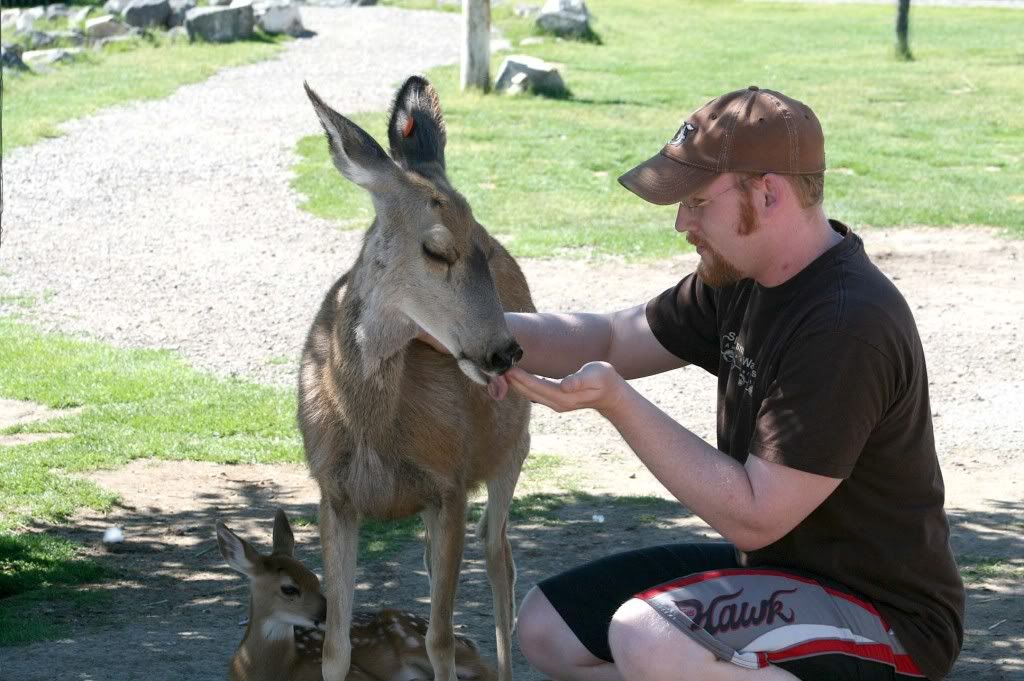 The deer would eat grain right out of your hands. I don't mean to sound morbid, but the only deer I have ever touched were dead ones after I shot them during hunting season. I have always had a lot of respect for deer, so it was a real treat to get to pet a live one.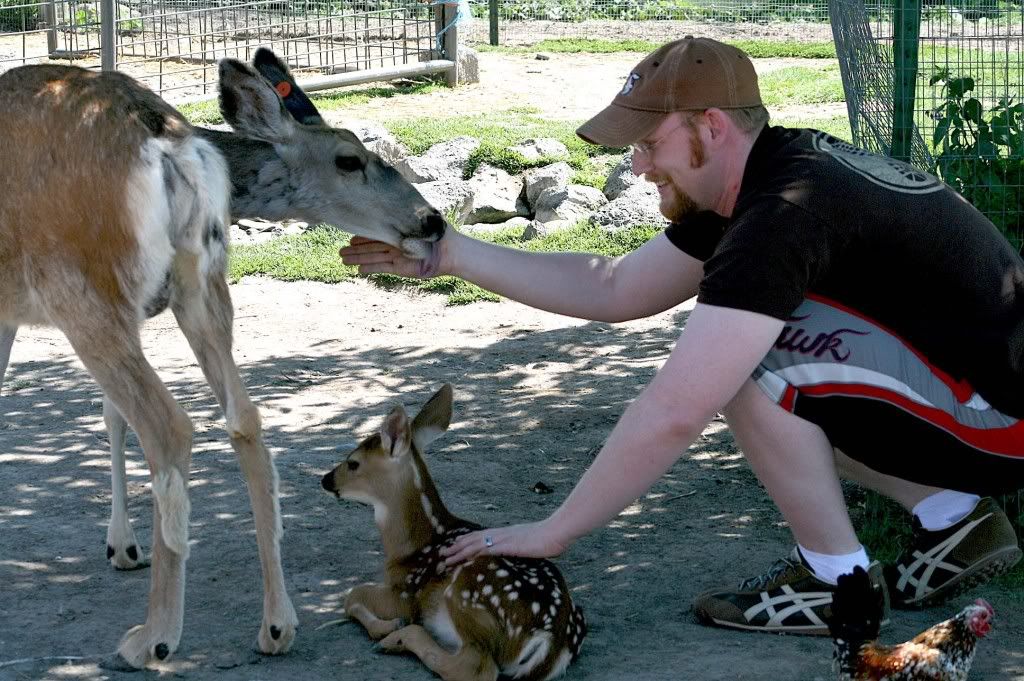 Bear world is a cool place, and ironically, the grown man was the one who seemed to enjoy the petting zoo far more than any of the kids that day. Go figure.