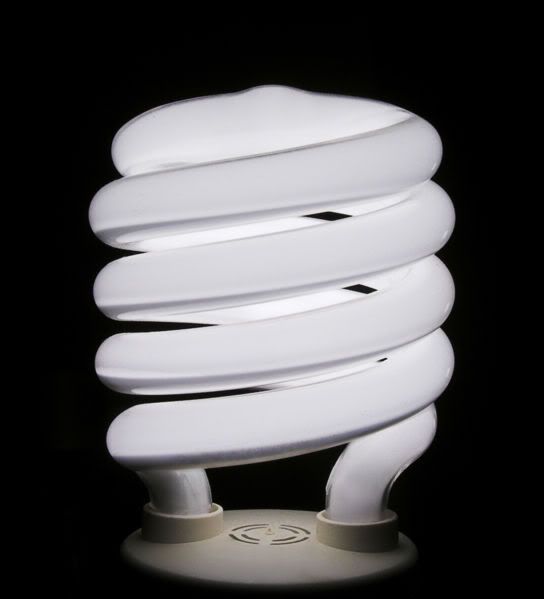 WARNING
: This may be a boring post.
I hear that as you get older, you start to realize how many boring stories you end up telling people. Here's one from me:
So we went to the store today to get a few groceries and thing s we needed for the apartment.
Well, I ended up in the housewares section of our local
Wal
Mart (I know, I'm a bad person for shopping there) staring at the giant wall of light bulbs.
As I stood there, I got to thinking, "You know, the bulb I'm replacing was a 150 watt bulb. I bet I could save a lot of money on my electrical bill if I got one of those energy saving fluorescent bulbs."
And like that, I suddenly discovered that I was 65 years old. I remember when we were kids, and the household fluorescent bulbs first became available, my father went and spent a bunch of
money
on these newfangled fluorescent bulbs and put them in all the lamps in our house. He too was trying to save a little money on the electrical bill. They gave off that cold, greenish white industrial glow, and I remember how much we hated them - we would actually cheer with joy when one would die and we could replace it with a normal 75 watt bulb.
I'm not sure if Dad ever knew this, but we would occasionally try to give the bulbs a little extra nudge to
help
them shuffle off this mortal coil a little faster. I guess you
could
refer to it as some type of electrical euthanasia...... we might knock over a lamp by "accident" or know into the ceiling bulb with a
broom handle
as we went by.
And now, here I am, 28 years old,
standing
in the housewares section, and doing exactly what my dad did. Crap!!
I used to be cool.... I swear!! My mom says I'm cool!!