We finally had a beautiful weekend to do something outdoors. YEAH!! We went on a great little hike that had some awesome views of Lake Coeur d' Alene. After the strenuous.... 3 mile.... uphill climb, we made it to the top of Mineral Ridge ( I say strenuous because we are out of shape and anything above a 9% incline is classified 'strenuous').

We thought this was the grand overlook of the lake....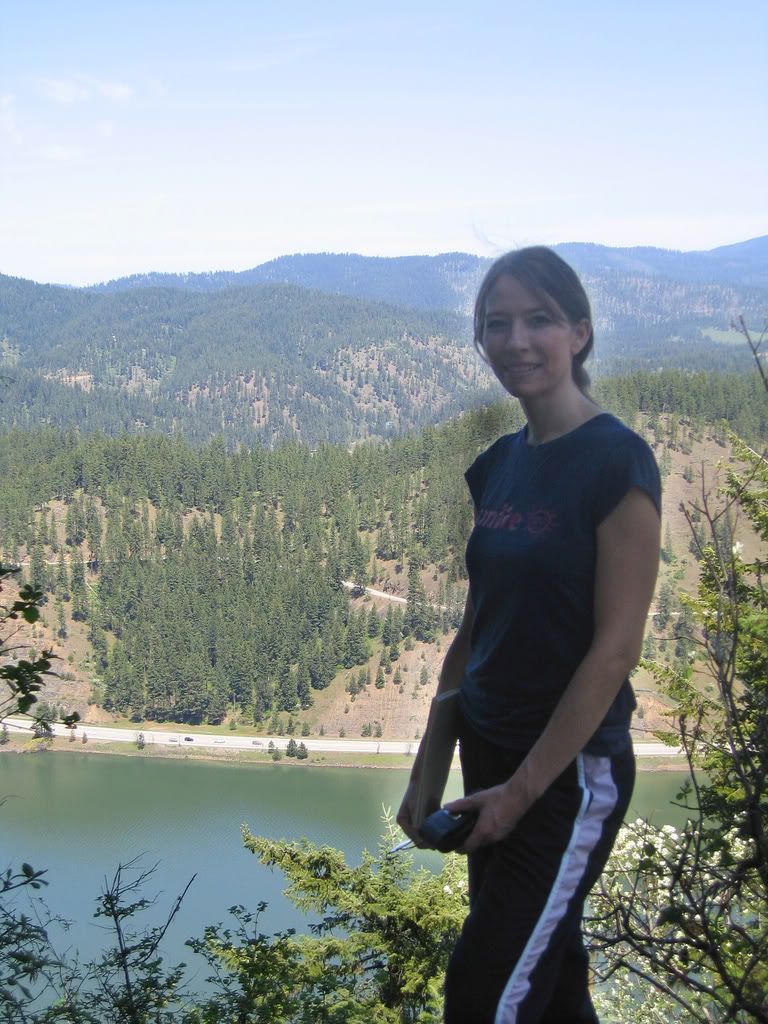 so we were surprised when we saw this.....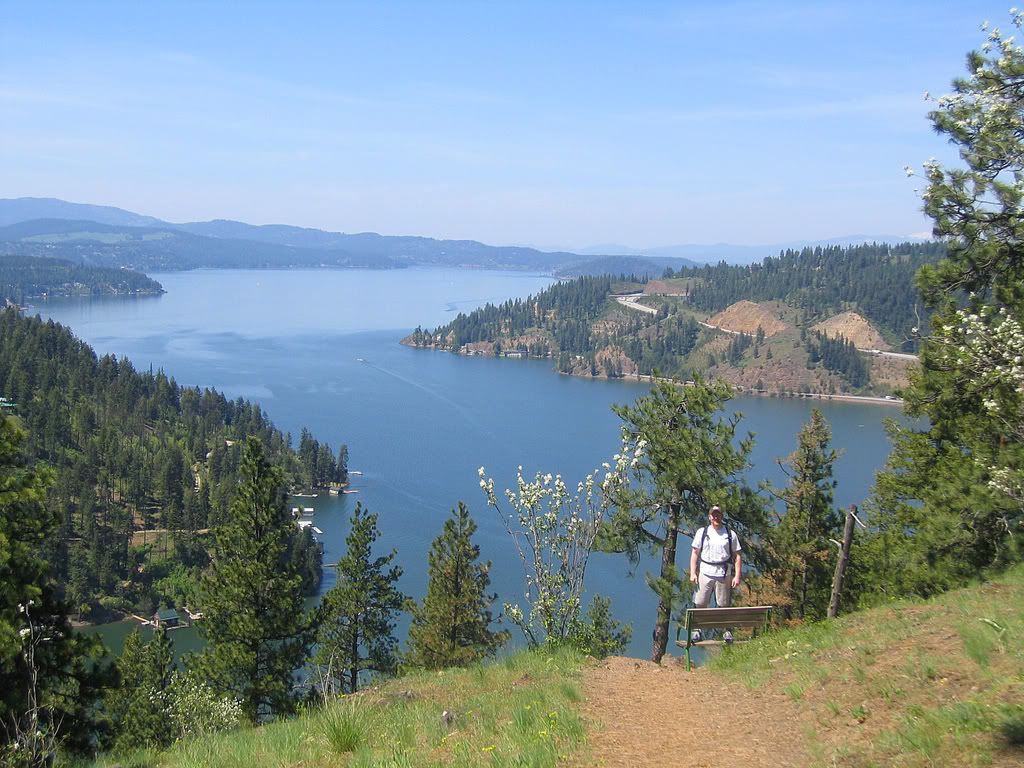 Even though we are far away from family and friends (we miss you TONS!), we love where we live!!