Hey there everybody!! Sorry it's taken us so long to post on the Blog, but we'
ve
been
experiencing
technical difficulties with our home
Internet
for a long time here.
You
could call it our Trailer Park Moment of the MONTH. Our
Internet
people represent a level of ineptitude that is generally only exhibited in the manufacturing of British Automobiles and the cleaning of fast food restrooms.
In any case, we are FINALLY back up.
This Trailer Park moment should have happened a long time ago. We were parked at the local gas station - the one located about 150 yards from our humble abode. Mom was inside buying (guess what) a soda, when we noticed a
different
kind of soda machine on the side of the building.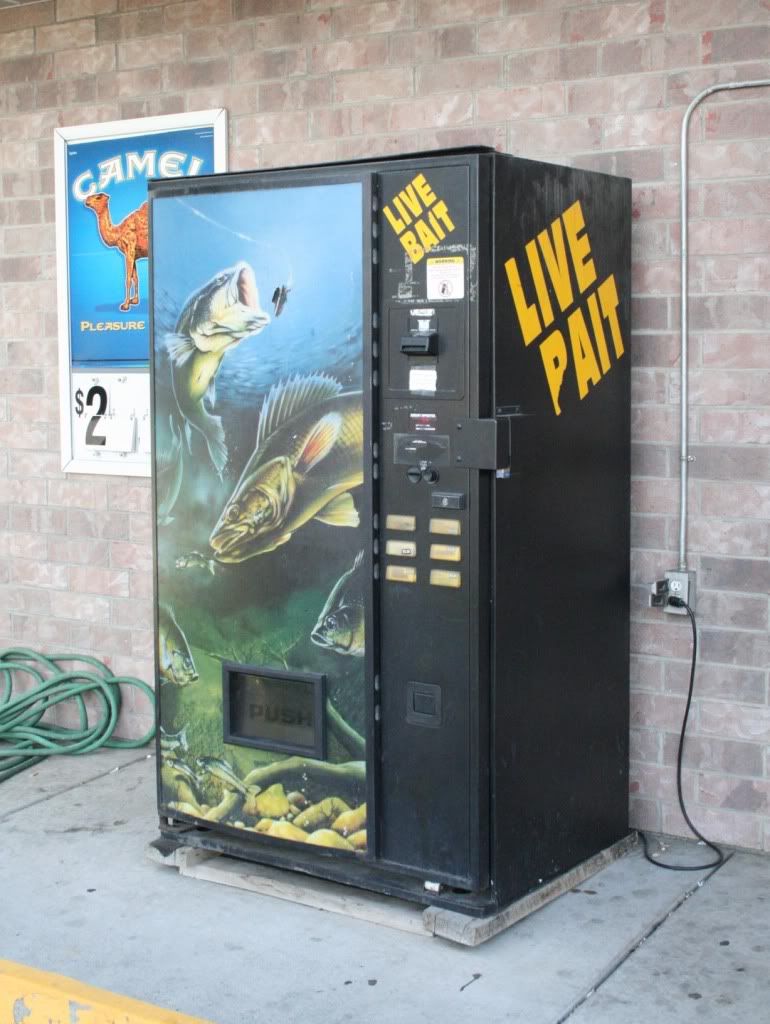 That's right - this one dispenses live worms and nightcrawlers.

This one should be categorized under "things you only see in Idaho". I absolutely love this state, and part of me actually thinks that it's totally awesome that we have Soda Machines filled with Bait, but it's still pretty Trailer Park in my book.